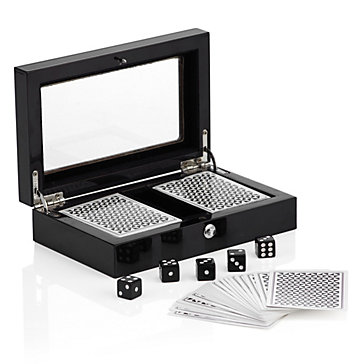 Holiday gatherings often involve bringing people together that don't know see each other often. To turn this potentially social awkward situation into a fun time for all, consider introducing a few ice breaker games to the party mix. From poker, to bunko to every card and dice game in between, this Cards and Dice Game set from Z Gallerie is ready for all kinds of fun and games! Housed in an attractive and portable black lacquer , the set features two decks of cards printed with a black and white geometric pattern, and five matching black dice.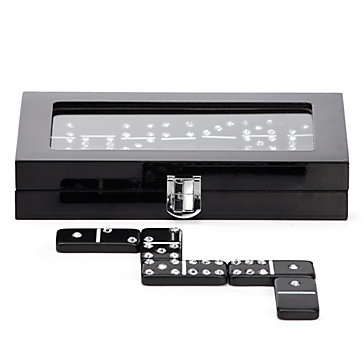 Bring on the bling and let the games begin! Complement your the sparkling conversation with this sparkling Bling Dominoes set from Z Gallerie. This glamourous game is embellished with shimmering clear crystals and contained in a sleek and chic case with a clear lid to showcase all those dazzling dominoes in between games. The set makes for an attractive gift.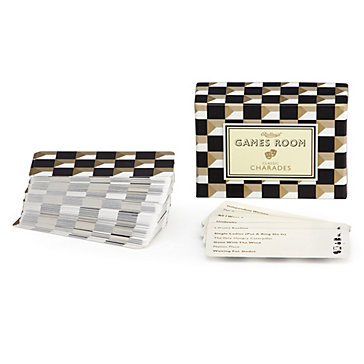 Get in on the act with a classic game of Charades by Z Gallerie. It's a raucous race against time as players mime gestures that give clues to the hundreds of possible topics  while onlookers blurt out possible answers. Charades requires a little skill and a lot of imagination. It's a game that encourages everyone to be a bit of a performer.