Leopard print fashions can look glam or gaudy depending on the design. A foolproof way to wear leopard print and always look chic is to choose a neutral gray and black leopard print in a small to medium size pattern. Sexy and sophisticated are not the first words when I think of Walmart, but this George UK Women's Animal Print Dress from Walmart is both!
Pair these Women's Xhilaration Shae Ballet Flat from Target with black tights to really spotlight their fierce style. For a casual everyday style, pair these fabulous flats with dark wash jeans for an unexpected splash of pattern. On thin soled shoes like these, buy padded shoes inserts can make strutting your style a more comfortable experience.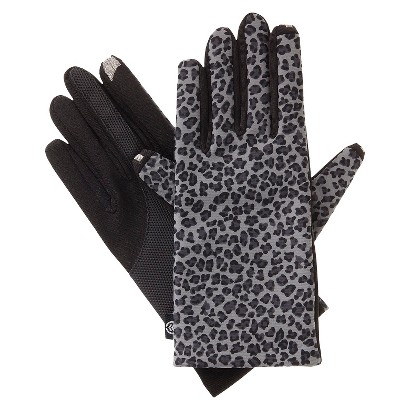 Style is all about the details. Accessorizing your classic wardrobe pieces with new accessories can give your outfit a fresh look. Give your basic black winter a style boost with these Impressions by Isotoner Leopard Smartouch Technology Gloves - Gray from Target. Specially designed fingertips on these flexible gloves make it easier to operate touch screen devices like smart phones.