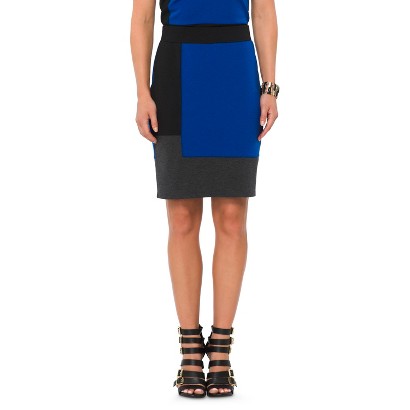 Colorblock fashions always look so modern and timeless you could pull any one of these fashions from Target out of your closet next year and they would still look fresh. This Mossimo Women's Meet and Greet Ponte Skirt - Athens Blue/Black/Gray does have a matching top you can buy on the Target web site, but instead of taking the matchy, matchy approach I suggest pairing it with a simple solid color black top and letting the skirt be the focal point of the outfit.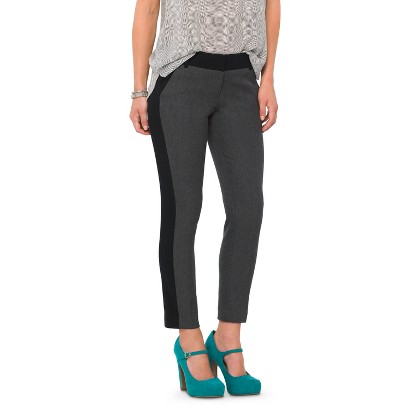 Patterned pants are tricky, they look dated fast and you always risk looking like a fashion victim. If your bored with your bottoms but you don't want to wear patterned pants try slipping into this Side Strip Ankle Pant. The dark side stripe is visually slimming and a  spandex blend fabric ensures that they maintain their stylish trim silhouette. The neutral gray and black color combo makes these chic pants wonderfully versatile and virtually trend proof.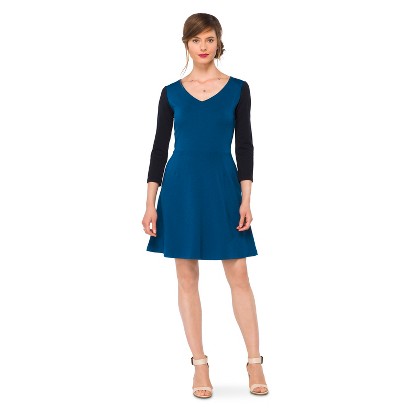 Solid black sleeves contrasting a bright blue bodice adds pizazz to the classic design lines of this Women's Ponte Elbow Sleeve Fit & Flare Dress, To play up the black sleeves and balance out all that bright blue I would accessorize this with black shoes and a black beaded necklace that takes advantage of the open neckline.